THE STORY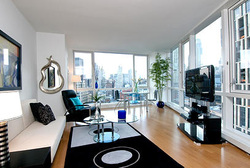 Company Profile: In February 2002, Kevin Hamblin founded AV-1 Home Theater and Integration.

Based on his beliefs and core values…AV-1 Home Theater and Integration's purpose:

• Provide superior quality products and service
• Provide our customers with the best experience
• Add value to our customers lives through the best sounding audio and best looking video

Our Vision:
•Touch the Lives of our customers through sound and video

Our Values:

• Honesty-Be Honest with everyone we come in contact with.
• Fairness-Treat everyone better than we expect to be treated.
• Value-Be Valuable to everyone around us.
• Respect-Respect everyone we come in contact with.
• Helping-Leave everyone we come in contact better off than before they met us.


AV-1 Home Theater and Integration provides Residential and Commercial customers with Entertainment, Communication, Security, Systems Integration, Home/Office Automation, Computer Networking, Lighting Control, and Cabling Solutions.We attribute the strong growth to a management style that is based around customer service and doing everything within our means to satisfy our clients' specific needs. We warranty all of our work and carry a professional attitude to each and every job. We strive to complete our work in a neat and timely fashion.


Kevin Hamblin,
CEOBackground:
Graduated University of Colorado 1990

Over 20 years of entrepreneurial and management experience, small business owner with emphasis on customer service, computer networking/systems, sound systems, security systems, low voltage installation, electronics installation and sales.
---